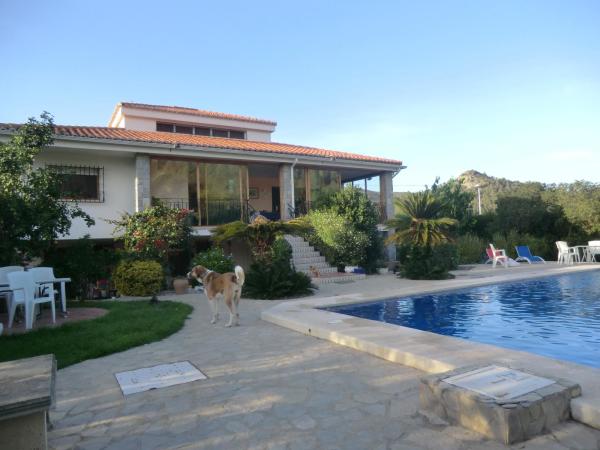 Villa Florencia Gandia
2015 has been a busy year for us all at Villa Florencia, with a constant succession of guests both old and new. This marks our 9th full year of welcoming visitors into our home and it is great to see so many of them coming back to us year after year. Our general mix of guests this year was very much along the usual lines, with a large number coming (not surprisingly) for the sunshine and warmth that is not to be found in the northern parts of Europe so easily, but also many coming for a variety of other reasons. Over the years we have been able to promote ourselves to certain "niche" markets that all help to make Villa Florencia an appealing place to stay and enjoy what the local area has to offer
The year started with beautiful weather – which developed into a very hot summer – and this early sunshine encouraged our first rock-climbing visitors to stay with us. The whole area of the Costa Blanca is a well-known destination for climbers in the cooler months of the year and it is always a pleasure to have them stay with us here. Our first climbing guests of the year were from Germany, and these were then followed by others from France, Spain and the United Kingdom. Of course, once the warmer weather comes, it is then too hot to make rock climbing an enjoyable pastime – but with the arrival of autumn our climbing guests return – and in fact our last guests of the year will be another set of climbers from Germany.
We have been actively promoting ourselves as offering "pet-friendly" accommodation for several years now and coupled with the fact that Gandia has a section of its beautiful beach set aside for pets and their owners, this makes for another great reason to visit. We had a busy year with canine guests again in 2015, many of them coming from within Spain, of course. However, we also had the pleasure of guests who drove from the UK with their pets, as well as an English couple now living in France who even visited us twice. Also we are a very convenient over-night stop for guests driving from their northern European homes with their pets to their holiday homes in the south of Spain – and of course we often meet these guests again on their return journey!
One category of guest that we have been particularly pleased to see in greater numbers in 2015 than in recent years is the property hunter. There seems to be a genuine increase in the level of interest in the house market, and this has been reflected throughout the year by many guests interested in finding their own place in the sun. We were pleased to welcome guests from various countries who were looking at property – mainly from the United Kingdom, but also from France, Belgium, Holland, Germany and Switzerland. For some of these guests, they were on a very initial familiarisation trip to see if the area in general would suit them, but for others it would be a visit that would result in the decision to buy in our local area. We have seen several guests find the property they have been looking for and proceed through to buying and moving in. One couple have even bought in the area and are now planning their wedding here next year!
Spanish fiestas are always a busy time for us as well – Easter especially – and of course the fiesta of Las Fallas in the middle of March. This year we welcomed back some regular returning guests in the apartment, as well as Bed & Breakfast visitors for the first time, and this period also marks the beginning of a higher level of visitors generally as the weather improves and warms up. Coupled with the "Fira & Festes" fiesta at the end of September, and this all helps to extend the period when Gandia really is a great place to visit.
Property hunters tend to visit in the fringe season, avoiding the summer heat and the usual peak season visitor numbers. And this summer, as far as visitor numbers were concerned, was no exception for us – guests came from all over Europe to spend their summer holidays with us. Many were guests returning for their second visit or more whilst others were first-timers, and we were pleased to welcome our first ever guests from Portugal as well. They were in fact a large family who rented the entire property on a self-catering basis for several days, but most of our other guests during the summer season stayed with us on a Bed & Breakfast basis or of course in our self-catering apartment.
So 2015 turned out to be yet another busy year for us here, and also one in which we were awarded a TripAdvisor Certificate of Excellence for the fourth year in a row. We would like to take this opportunity to thank all those guests who helped make that award possible. We are now looking forward to Christmas and the New Year – and then preparing ourselves for the many guests who have already booked with us for 2016. We would like to wish you all a great time over the festive season and a happy and prosperous New Year.