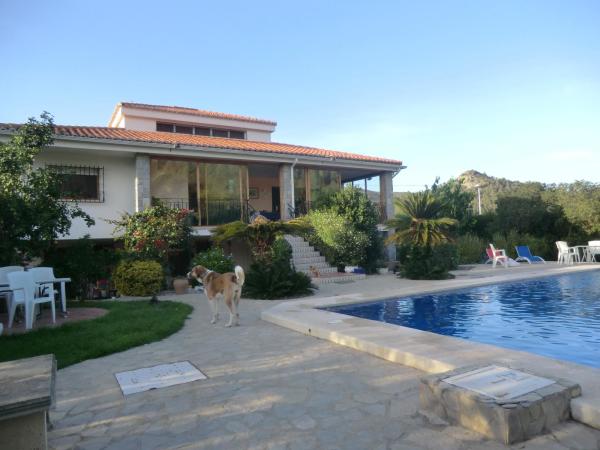 Autumn Sunshine Activity Holidays!
The heat of summer may be over, but the weather continues to be beautiful, with lots of sunshine and very mild temperatures. It is at this time of year – and also of course in the spring – when there are plenty of opportunities to enjoy all the other delights of this part of the Costa Blanca than just the summer seaside attractions.
Lucy and Ashley recently returned to us for their third visit, and they take great pleasure in participating in outdoor pastimes and sports – something which this area of the Costa Blanca offers the fringe season visitor in abundance. They stayed with us for just over a week in our self-catering apartment and made the most of their time getting out and about doing lots of different activities as well as some conventional sightseeing in Valencia city itself.
Because temperatures have remained so mild, it is still very pleasant to swim in the sea so Lucy & Ashley decided one day to combine two of their interests into one all-day experience. They had made arrangements to go horse riding at stables near the beach, and so went for an escorted ride along the beach for a few hours, combining this with some time to relax, sit on the sand and swim in the Mediterranean Sea. As they said upon their return at the end of the day – that can't be a bad way to spend a day in late October!
The local town of Gandia runs sport and exercise classes on a daily basis at the municipal sports centre. These are open to everyone and so one day they both signed up for a morning pilates class. It was well run and well attended and spurred Ashley to put his name down for another class – this time a late afternoon hour of aerobic work-out. Again, the class was well attended both by local people and visitors and is just another example of healthy activities that can be enjoyed here once the summer heat has passed.
Having been here before, they knew the surrounding villages and decided to visit some of them along a cycle route, rather than having a day in the car. Hiring bicycles here – either mountain or road bikes – is easy to do and you are well rewarded with lovely villages dotted in the nearby valleys and all surrounded by some quite often absolutely breathtaking scenery. The routes along the designated biking trails are well marked, and Ashley and Lucy had a trip through the mountains behind us and down to the town of Simat, where the monastery there is undergoing some extensive restoration work and is well worth a visit. Many of the same routes are of course also intended for hiking, and not only visitors to the area but also a great number of local inhabitants take advantage of the many trails in the local area.
Our guests sometimes chose just to go for a morning walk in the orchards to the rear of the property, which takes you along a quiet country road through the orange groves and up to the tree line at the mountains at the back. If you are feeling so inclined, you can then pick up a trail which takes you off the made-up road and up over the mountains and leads you to the village of Barx, with some spectacular views along the way. Lucy and Ashley did this a couple of times, as well as walking through the valley that lies in front of our villa and exploring the local village with its café and bar.
Their visit came to an end all too soon for them, but they felt very much refreshed and revitalised by their time here and much more equipped to deal with the rigours of a British winter! Beautiful weather and plenty of options to enjoy the outdoors mean that a late season visit to the Costa Blanca can be a real tonic for the northern European visitor – a fact which Lucy and Ashley appreciate to the full. They left for the airport with the stated intention of returning to us again next year, and we would most certainly love to see them back with us in 2015.