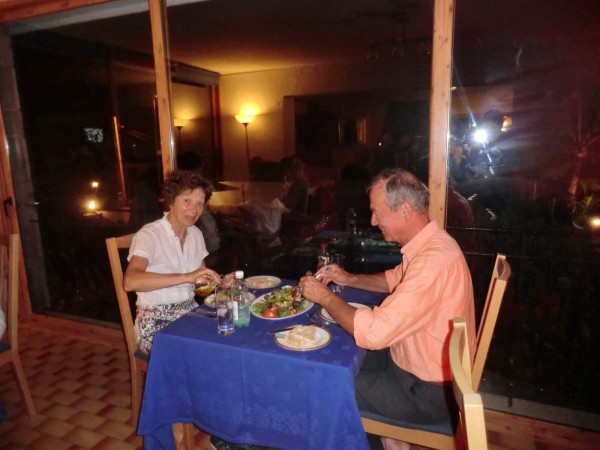 Visitors from Holland
We recently welcomed Geert and Oda, a couple from the Netherlands, who had booked an eight night stay with us.  Having driven from Holland in their car with a couple of overnight stops along the way, they arrived with us last Sunday in the late afternoon.  They spent some time relaxing in the garden after their journey before taking us up on our offer of our evening meal service – they found it so much more convenient than having to find a restaurant so soon after arriving.
This was certainly not their first trip to Spain, and in fact they had visited Valencia city briefly in the past, but it was the first time they had had the opportunity to stay for any length of time in this part of the country.  They are golf players also, so they had brought their clubs with them in the back of the car in the hope that they would be able to play a couple of rounds on a course in the area.
On Monday morning they set off for the La Galiana golf club at Aigües Vives near here and spent most of the day there, having a great time.  They returned in the late afternoon, saying it was one of the most beautiful courses they had ever played on.  They had not heard of the course before, and had intended to go to the better known one at Oliva Nova but were very glad they followed our recommendation.  In fact they went back for another round during their visit and again had another great game.  Like most of our guests who have played there, they said it was a challenging course, but well worth the effort and made even more rewarding by the beautiful mountain surroundings where it is located.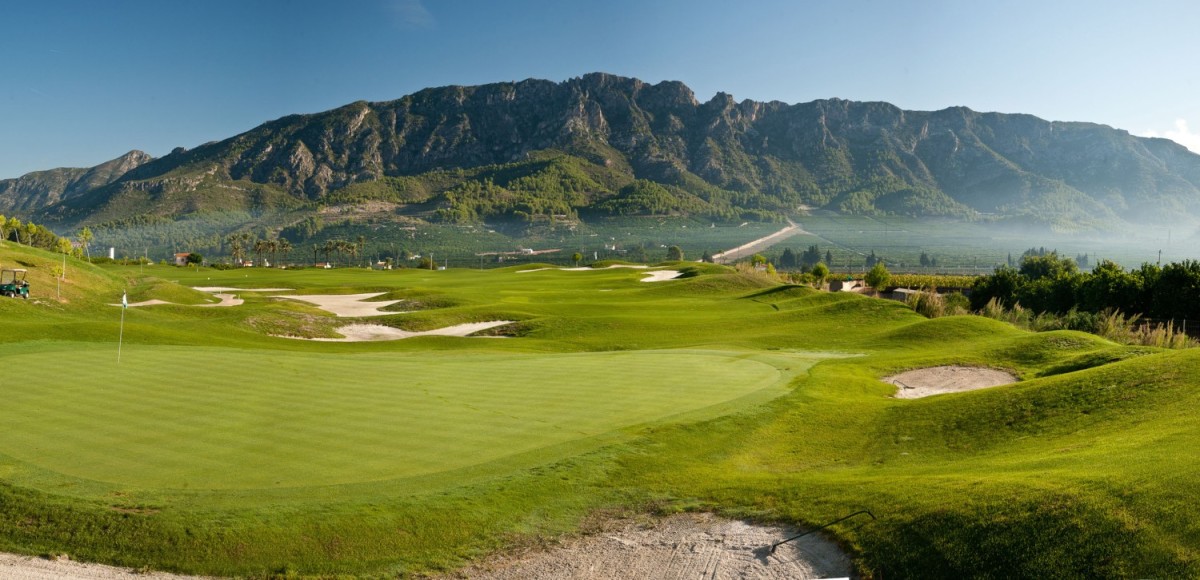 Golfing Holidays in Spain
A trip to Valencia city was also on their itinerary.  They had visited it once before (but only very briefly) and the weather had been very wet and miserable, so they had not had a good impression of what is in fact a very lovely city.  They went by train as they thought this would be the simpler option rather than having to park the car in the city and spent a thoroughly enjoyable day in the historic centre, walking around and getting a good feel for the whole area.  They then hired a couple of bicycles and cycled along the Turia gardens, which follow the route of the diverted river, and came to the City of Arts and Sciences (Ciudad de las Artes y de las Ciencias).  Although they did not go in to any of the attractions there, they spent a good deal of time cycling all around the complex and taking photos from many different vantage points – something they would not have been able to do without the bikes.  They returned to us in the early evening with a much better impression of the city than they had got on their first visit several years ago!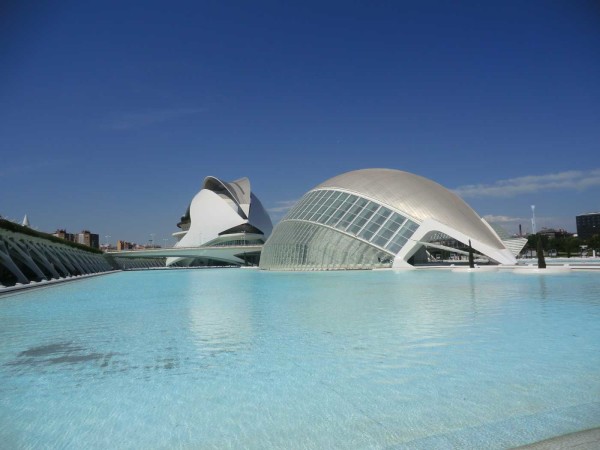 On many of the evenings during their stay they took advantage of our evening meal service and dined with us here at the villa, but they also went out to Gandia for meals on several occasions, as well as trying out the Thursday and Friday evening Tapas Route.  This is where many of the cafés and bars in the town provide a small drink and an often very generous tapas for two euros per person.  They agreed it was great value for money, and allowed them to see an authentic side of Gandia life as a large number of local people take part in this "evening out" and Gandia is always busy and lively on these nights.
The rest of their visit was spent visiting surrounding towns and villages in the car and they went to several resorts along the Costa Blanca.  Benidorm was not to their taste, but the old town of Altea  they found to be very charming and pleasant.  On another day they went walking in the mountains behind us, starting at the hiking centre on the outskirts of La Drova and following the marked out trail that passes the famous Parpallo cave, world renowned for its ancient paleolithic art.  The views from these hiking routes are breathtaking, and well worth the effort in following the trails as they climb upwards in the La Safor mountains.
Geert and Oda managed to go on an outing or excursion every day of their visit, but also got in some relaxing time in the gardens and the swimming pool.  They had a really enjoyable time here with us and liked the area so much that they are in fact considering renting a villa in the area for a month or so in the winter in order to escape the worst of the Dutch weather at that time of year.  They viewed one property during their stay and are now giving serious thought to the matter.  It was a great pleasure to have them visit us, and we look forward to the possibility of having them as neighbours in the early part of next year.  If that is not to be, we would of course love them to return to us next year to explore even more of what the La Safor region has to offer.