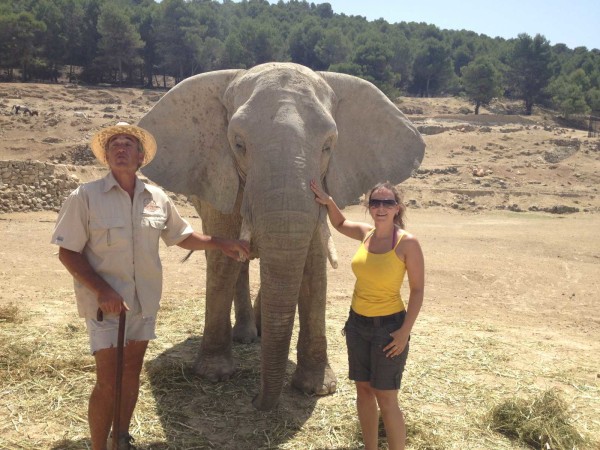 Costa Blanca Driving Holidays in August
We were really pleased to receive a booking from past guests Vincent and Kim from Belgium who wanted to return to us for nearly two weeks in August. However, we were surprised when we had a phone call from them the day before their expected arrival, asking if they could check in one day early! Unfortunately for them we were fully booked and therefore not able to help them out in this way, so they had to find accommodation at another hotel nearby for that night.
Rather than flying from Belgium, as we had assumed, it turned out that they had driven here instead and had in fact arrived 24 hours earlier than they had anticipated. They had decided to make the journey itself into something of an adventure and indeed part of the holiday, whilst at the same time giving them the use of their own car for trips to our surrounding area, rather than having to rent a car after arriving. As well as overnighting in France along the way, they also took the chance to stop off in Barcelona and to visit the famous Park Güell, designed by the renowned Catalan architect Anton Gaudi. After that, it was straight down the motorway to the Costa Blanca and a night's stay in another hotel before arriving with us the following morning.
They then took a couple of days to relax and unwind after their journey, so spent time around the pool and in our garden making the most of the August sunshine. After that they decided to make day trips to places of interest along the Costa Blanca and one of the first of these was to the Fuentes del Algar (in English the Algar Waterfalls), an area of great natural beauty where you can swim in pools and under waterfalls – a great day out in nature!

Also on their list of excursions was a trip to the Aitana Safari Park just inland from Benidorm, which they found to be a great experience and they were able to get up close to many big game animals in a natural environment.
In the same part of the Costa Blanca is the castle of Guadalest, which provided them with another day trip. This is a really beautiful castle set on top of an imposing mountain and with a picturesque town winding up the hillside. At the top you are rewarded with spectacular views down to a turquoise coloured lake and reservoir – truly beautiful! Other excursions included trips to Denia, Calpe and Javea – all famous Costa Blanca resorts well known for their beautiful beaches and visitor facilities.
As well as drives out in their car, Vincent was also keen to have a day mountain biking – a sport he practices in Belgium, but obviously in very different surroundings to the La Safor mountains of the Costa Blanca! He rented a bike from Mountain Biking Valencia and Mark accompanied him along a truly beautiful route that starts near Villalonga and follows part of the old railway line that ran from Alcoi to the port of Gandía. It goes through old tunnels and along beside the River Serpis too, so is not only in a very beautiful setting, but also provides a range of tracks and trails to test your biking abilities.

Vincent & Kim's stay with us also coincided with Vince's birthday so to celebrate the event we had a barbecue in the gardens that evening and invited the other guests along, some of whom were also from Belgium and already known to Vince and Kim. Everybody had a really pleasant and relaxing time and Vincent was able to enjoy his birthday dinner without having to worry about driving home or looking for a taxi!
Their stay with us passed all too quickly, however, and soon it was time for them to start the long drive back to Belgium. They had in fact decided to begin their journey at night, rather than in the heat of the day, and they phoned us from Belgium to say that their trip had passed uneventfully and that they were already looking forward to their next visit. They were thinking that they might return to us towards the beginning of next year in the cooler weather and take advantage of the opportunity to do some more mountain biking. Vince told us he had bought himself a new bike after getting home, so it could well be the case that we will see them arrive here next year with their bikes on the back of their car, all ready for an active Spring sunshine break! We certainly look forward to seeing them again and are glad their return visit to us was such a success.