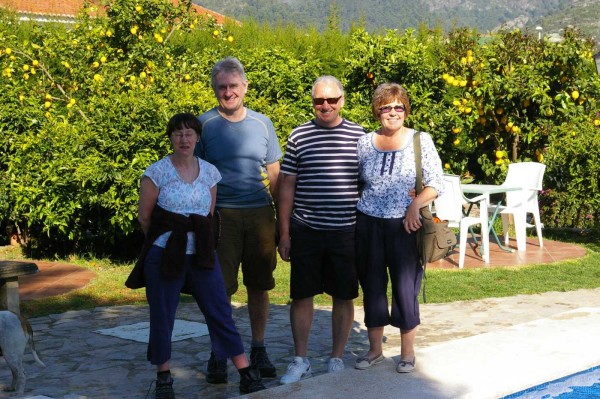 Self Catering Breaks – Costa Blanca Sunshine
Some time ago we received a reservation from Beverley and Steve for our self-catering apartment, which they wanted to book for three days for themselves and some friends. Beverley and Steve divide their time between their home near Murcia and their house in England, and their friends were coming to visit for a few days, so they wanted to travel around and see some sights along the Costa Blanca during their time together.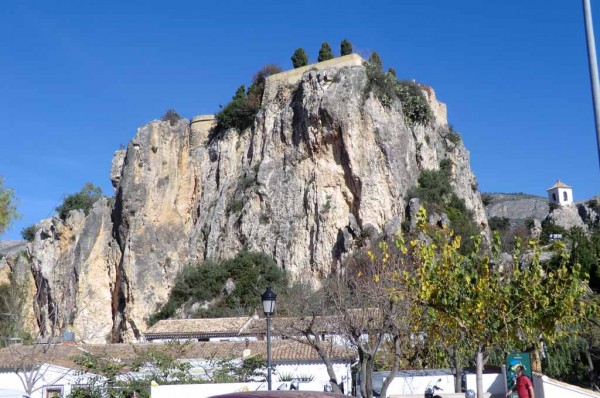 They arrived on Monday after spending some time sightseeing on the way north. They had called in at Guadalest to see the castle there before carrying on to reach us mid-afternoon, which gave them plenty of time to settle in to their apartment. They spent the rest of the day there, having decided to cook their own evening meal and watch television during the evening.
On Tuesday they set off to spend the day in Valencia city, taking the train from Xeraco around 9.30am and arriving in the city about an hour later. They took the sightseeing bus in order to get their bearings and decide what they wanted to return and see in more detail later in the day, and loved the Central Market and the silk market buildings particularly. The City of Arts and Sciences was also something that they found especially impressive, with its iconic architecture situated at the end of the Turia Gardens – once the riverbed before it was diverted around the city as a flood prevention measure. After their day in the city, they came back and joined us for dinner that evening with our other guest, deciding to take advantage of our evening meal service rather than cook for themselves or look for a restaurant after their long day out.
Wednesday was to be another day seeing what the area has to offer, and this time they were heading inland to the beautiful town of Xativa with its quaint streets and impressive castle. The weather was by now far better and more seasonal with plenty of sunshine to show the town off to its best advantage. They had a great time, spending most of the day either in Xativa itself or enjoying the surrounding countryside before returning to us in the early evening, in time to cook their dinner in the apartment and spend a leisurely evening together, before departing the following day.
Their plan on Thursday was to leave us mid-morning and then go to Gandía to see what the town has to offer – they were planning to have a stroll around the historical centre and the shopping streets, and then possibly take a tour of the Borja Palace before lunch. After that, they were intending to make their way back to their own home near Murcia in time for the evening. They had a great time during their visit to us, and are thinking of returning to us in October with some other friends who will be visiting them at that time. The self-catering apartment suited them perfectly as they were able to come and go as they pleased, without any restrictions about meal times, etc and was more than spacious enough for their needs. They said they had thoroughly enjoyed their time with us, and we certainly look forward to seeing them again and meeting more of their friends.