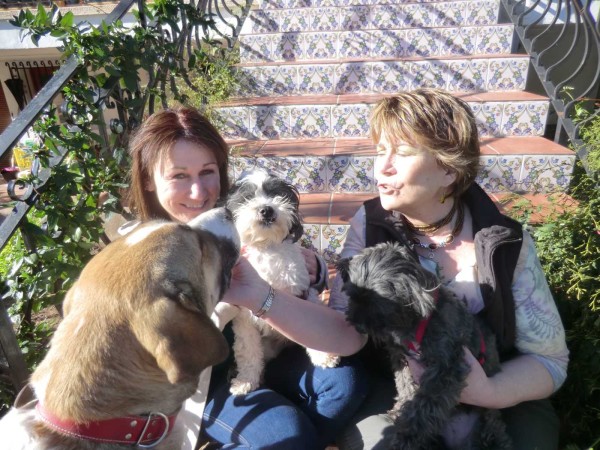 Pet Friendly Accommodation Spain
It was a real pleasure to welcome back Sheri, who decided on a last minute visit to come and see us. She booked herself in to our Pet friendly self-catering apartment, which suits her particularly well as she comes over here in order to visit her two lovely dogs.
Sheri is originally from California, but moved to Spain approximately five years ago – bringing her dogs with her, of course. After some time, she received an offer of employment in the UK, so she now lives there most of the time – but unfortunately she was not able to take her dogs with her. They are looked after by a friend here in Spain, but Sheri naturally likes to come and visit them here on the Costa Blanca as often as she is able – so our pet friendly accommodation suits her down to the ground.

This time, she spent just over a week enjoying the warmer weather and relaxing with her dogs in the apartment, or out in the gardens around the pool. Our own dogs are always pleased to have visitors, and of course now know Molly and Snickers pretty well from their previous visits, so it was fun for all of them to play together and get acquainted all over again at their
Pet Friendly Accommodation Spain
.
Sheri's visit came to an end all too soon, and it was time for her dogs to return to their foster home here and for Sheri to catch her flight back to England – but not before she had already planned her next visit. We are looking forward to seeing her again in May, and it goes without saying that Lola, Aurora and Sandy will be delighted to welcome Molly and Snickers back for more frolicking around in the garden.