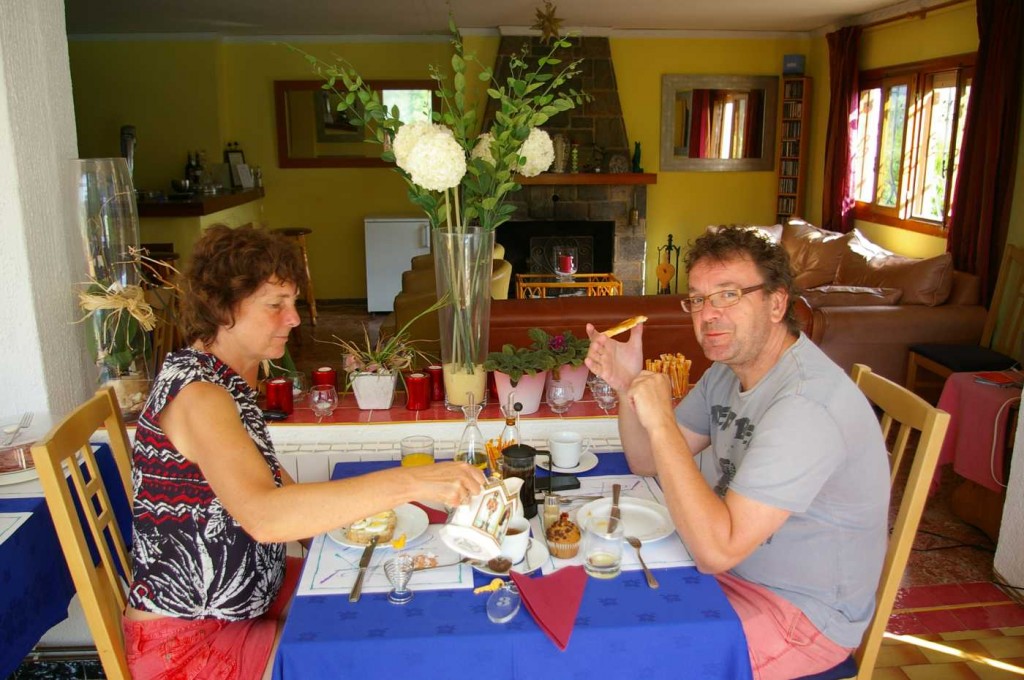 Leon and Gerrie were recent visitors from Holland who came to stay in our Bed and Breakfast, and they were looking for a good period of rest and relaxation. Gerrie is a journalist and Leon a cameraman and both spend a lot of time travelling in connection with news stories, so really were in need of some time off from the stresses of their daily lives. They had spent a few days in the city of Valencia before moving on to us, and their initial booking was for four nights bed and breakfast. However, they soon fell in love with the peace and relaxation they found here and so extended their stay for an extra four nights.
Most days they would go on a trip to one of the beautiful beaches nearby, and in fact soon found that Oliva beach was very much to their liking. Quieter and less crowded than Playa de Gandía, Oliva beach has a lower level of development along its coastline and Leon and Gerrie found that it was within very easy reach of the villa, so it soon became a favourite of theirs. Then a typical day would see them return to us for lunch, followed by a restful late afternoon in the gardens and pool here.
Their evenings were often spent with us, as they found it convenient to take advantage of our evening meal service, although some nights they dined out in nearby Gandia. One evening they decided to see what the Tapas Route of Gandia had to offer, so spent the evening going between a few different bars, each of which were participating in the current tapas promotion in the town. This involves participating bars offering a tapas and a drink for €2.00 – and a very generous tapas it usually is indeed – with one section of the town promoting it on a Thursday and the other part of town on a Friday. This has proved a great success with both visitors and locals, with visitors able to get a feel for what Gandia is really like for the people that live here.
All too soon (despite extending their stay), it was time for Leon and Gerrie to return to Holland, but they had really enjoyed their time with us, and loved the area and everything that the La Safor region has to offer. Tuesday morning was their departure day, and they set off for Valencia with promises to return in the future. They had a great visit here, and benefitted hugely from the opportunity to truly relax and leave the stress of their daily lives behind them. We have to say it was a pleasure to get to know them, and we very much hope they will fulfil their undertaking to come back here before too long.