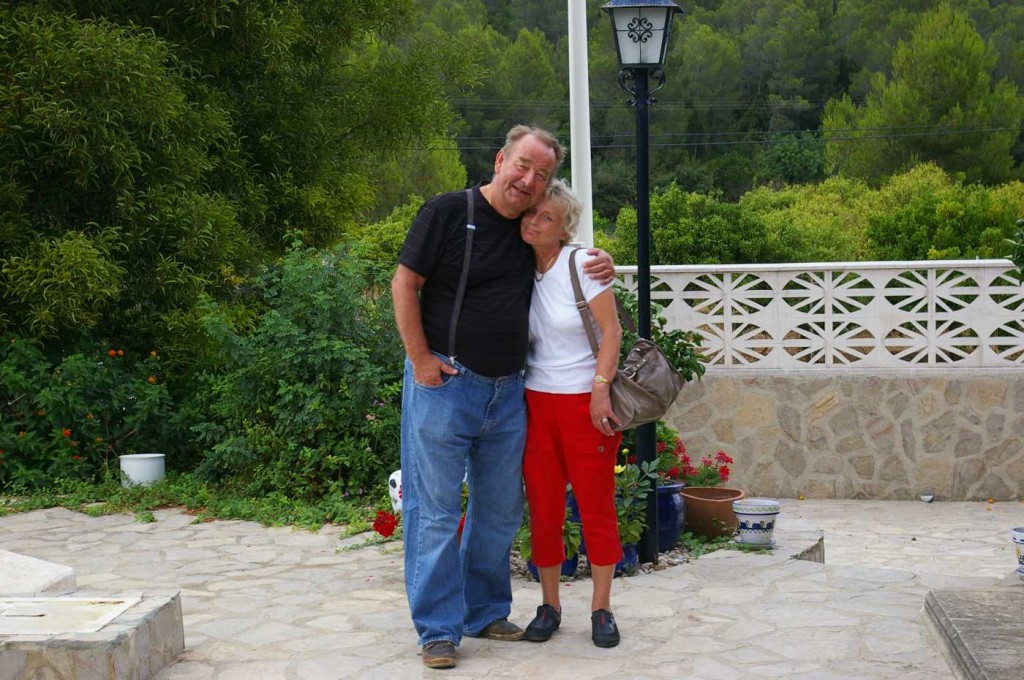 We have had guests visit us from many different countries – both from Europe and further afield – but we recently had the pleasure of welcoming guests from Sweden for the very first time. Peter and Eva Kjellborn had been touring around the southern part of the country for a couple of weeks, and wanted to visit us for a few days prior to returning to Sweden from the airport at Alicante. They felt that we were located in an ideal part of the Costa Blanca for their purpose – plenty of inland towns and villages to visit if they wanted, but close to the beautiful beaches of the region as well.
They arrived in the afternoon and soon felt at home, opting to dine with us that evening as well. They felt it would be easier than leaving the relaxing surroundings of the pool and gardens on their first day, since they wanted to make the most of the sunshine before having to return to the dubious weather in Stockholm – their hometown. They loved the tranquil ambience of the villa and were more than happy to settle in to their time here with us.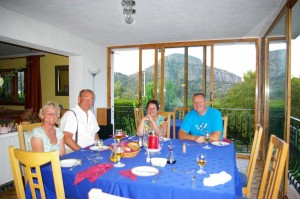 The following day they decided to explore Gandia town and were very impressed with the vibrancy and atmosphere that they found there. After returning to the villa in the afternoon to take advantage of the beautiful sunshine and some swimming in the pool, they set off to Gandia again in the evening in search of a leisurely dinner, followed by a nightcap in our gardens once again. The rest of their time with us was spent in a similar way, dividing their time between excursions to nearby towns and villages but coming back in plenty of time to enjoy the later part of the day in the villa. One evening they dined with us and our other guests who were visiting us for the third time from Belgium, so they were able to compare notes on the different places they had all visited on their various trips around the country.
All too soon their visit with us came to an end and it was time to bid farewell to our first Swedish guests. They had thoroughly enjoyed their stay, and were impressed with what the area had to offer. They had not really been aware of this region before visiting us, and almost wished they could have spent more time here getting to know it better. They said there was a strong possibility they would return to us in the future, so we look forward to welcoming them here again.