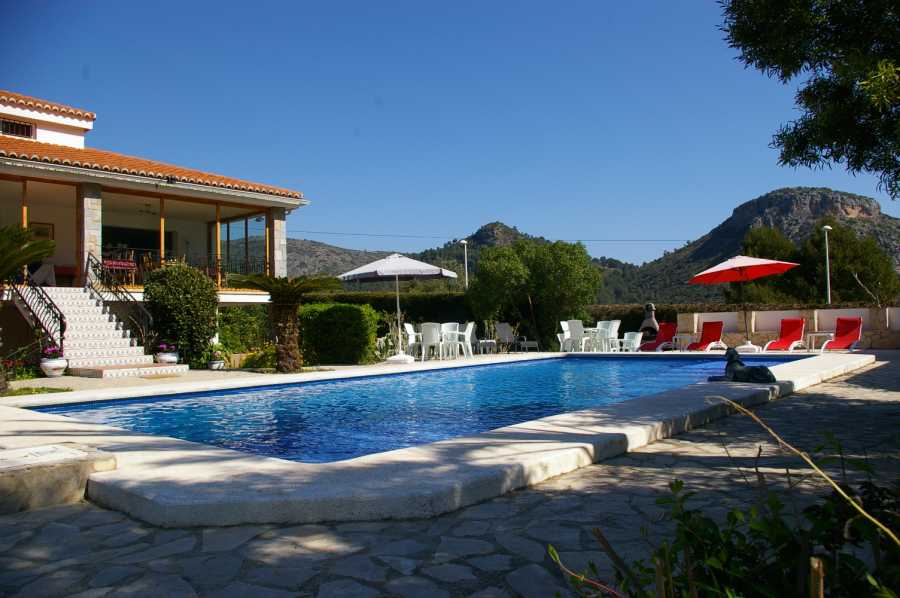 Bernard and Grace arrived on Tuesday for a three night stay with us, having already visited this and many other parts of Spain in the past. However, they were here with a purpose other than a break from the routine of life in England – they were looking for a property to buy for their retirement, with the intention of moving here on a permanent basis.
They had spent time in the past looking for property in various locations along the Mediterranean coast, but had now decided that this area was the one they preferred. The northern Costa Blanca seemed to suit most of their requirements, and the area around Gandía was particularly to their liking. They wanted to see a good choice of quality properties at reasonable prices in an appealing part of the country – and somewhere that still felt like it was an authentically Spanish area, rather than somewhere that had a disproportionate ex-pat community (whatever the nationality!).
With the choice of houses currently on the market, they had already spent time on previous visits viewing a large number of houses, so this visit was to be a series of mainly second viewings, to whittle their list down to a final few. A couple of first time viewings had also been arranged for them by their estate agents, and in fact one of these in particular ended up high in their rankings. Bernard and Grace agreed that they were in a great position – having a choice of several properties that were suitable and within their budget, which meant it was largely a question of deciding in which particular village or district they would rather make their new home.
They also managed to fit in some time for relaxation in the gardens and pool as well, and they enjoyed the beautiful weather that accompanied their visit. They were delighted to have some warm sunshine, as apparently their part of England had been particularly wet for most of the year! This relaxation time allowed them the opportunity to reflect on the different houses and places they had seen – or re-visited – so they were delighted that they had decided to stay with us at Villa Florencia. They said it was a great chance to get things in perspective and actually get a feel for what it was like to spend some time here in the immediate vicinity of Gandía – a very valuable thing to do if you are considering a permanent move.
They left us on Friday morning, convinced that they wanted to buy one of the properties in this area – it was now just a question of deciding finally which one was to be top of their list. There certainly is a slump in the property market here in Spain at the moment, with many more sellers than buyers, but as Bernard and Grace showed – it is basically a question of properties being priced realistically to sell, rather than the owners clinging to valuations that bear little relation to current market forces. We very much look forward to seeing Bernard and Grace here again in the near future – quite probably as guests whilst they finalise the paperwork on their intended purchase!