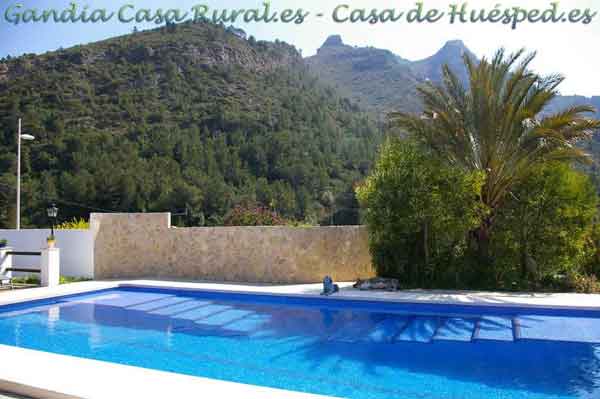 Welcome Guests Return!
We are always glad to see previous guests come back to us, and so it was particularly good to welcome back Marie, Anton and their daughter Jana. They had stayed with us two years ago when they were taking a touring holiday in Spain, and this year they wanted to make a return trip. They were going to be visiting some of the places they went to before, but also some new destinations as well. However, one thing they did not want to miss out on was a week's stay at Villa Florencia!
In 2009 they had stayed with us on a B&B basis, but this time decided to make use of our self-catering apartment, as it would give them greater flexibility and more space for themselves and their growing daughter – who would be able to have her own room and bathroom. A self-catering holiday at Villa Florencia suited them perfectly, as they were able to make use of our evening meal service in the main house when they felt they wanted to, but maintaining their independence at other times. They wanted to explore the parts of the Costa Blanca that they did not have time to visit before, and also to have sufficient opportunity to relax around the pool and in the gardens at the villa too, so felt that a week's stay was the right length of time to fit everything in.
They spent most mornings and early afternoons exploring nearby towns and going on excursions to some of the Costa Blanca resorts, as well as taking a day to explore Valencia City. Late afternoon and early evening they would then return "home," making the most of the more gentle sunshine in the garden and playing in the pool with Jana. On a couple of occasions they used the outside barbecue to prepare their evening meal, and at other times (when not taking advantage of our meal service) they cooked their food in the well-equipped kitchen in their own apartment.
Their week's visit passed all too quickly, and it seemed incredible that a full seven days holiday had gone so fast and it was time to leave already. However, they were adamant that any future trip to this country would include a break with us in Gandía, and they most certainly plan more touring holidays in Spain again, so we very much look forward to seeing them with us again. It is always great when past guests come back and even better when they say they enjoyed themselves even more than the last time and want to do it all over again!