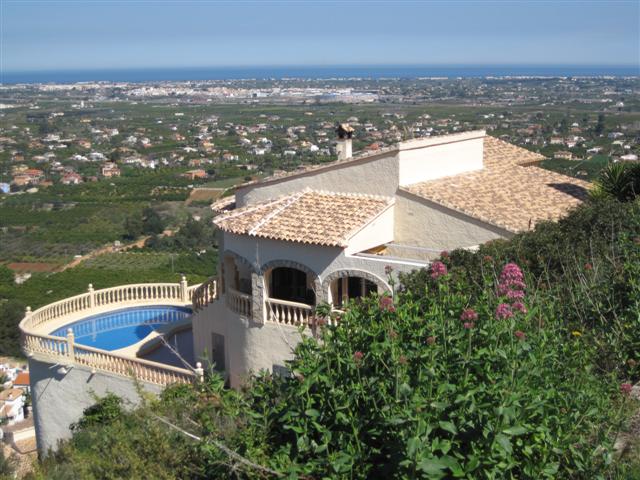 We received a booking request back in 2010 for a 5 week stay in May and June this year from an Australian couple wishing to relocate to Spain.  Not a common background for a property hunter in Spain, you might think, although we have had other Australians staying with us in the past on a similar quest.  At present, the Australian dollar is strong, as is their property market, so Australians are well placed to be able to sell their own homes more readily than many Europeans, and then be in a strong position to purchase over here with a currency that has not been adversely affected by exchange rate variations in the way that the British pound has been.
Jane and Sean duly arrived towards the beginning of May, and it soon emerged that Jane was in fact from the UK originally.  They were wanting to move closer to her relatives, but not willing to endure the British climate – so Spain seemed a good and logical compromise.  They had lived in Spain for a period many years previously, so felt that they were in some way on familiar territory too.  They had carried out extensive research on the internet to narrow down their search in Spain, and as a result had focussed on Gandía and the surrounding area as being suitable for their needs.  They wanted to live in an area that was not any sort of ex-pat enclave and still retained an authentic Spanish character, and this area of the Costa Blanca seemed to fit the bill. Each day they went on exploratory trips around the region and were able to eliminate many places from their list of possible future home locations.
They found that most of their internet research had been accurate regarding whether a particular town would suit their needs and although they did not complete on the purchase of a property during their time with us, they did find a couple of homes that might be what they were seeking.  As Jane so rightly said, it did not matter if they did not buy a house on this trip to the Costa Blanca – at least they knew places to exclude and places to include, so could watch the availability of properties in the relevant places.  It seems it was never on their plan to buy a property on this trip unless a not-to-be-missed opportunity presented itself, so when the time came for them to return they were not in the least downhearted that they had not made more concrete progress.  They fully intend to monitor the property market in their preferred locations and then return to us – probably towards the end of the year – when they feel they will be able to make more progress.  Another option is to move here regardless of any property purchase, with the intention of renting for a fixed period of months initially, whilst seeking a home to buy as a permanent residence.  Either way, we hope they found their visit to the Costa Blanca to have been of benefit, and hope to see them back with us before the year is out.
Spain, B&B, Casa Rural, Guest House, Costa Blanca, Gandia, Property Hunting by Villa Vacations