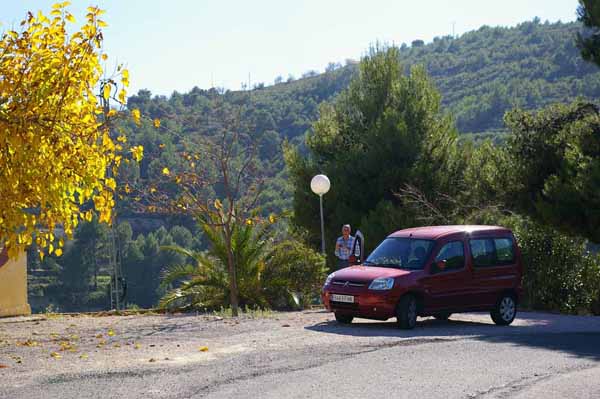 Driving holidays in Spain
Taking a vacation in Spain is a wonderful experience and one that will leave you with many remarkable memories. The best way to see this wonderful country is to travel around to all the major towns and cities and experience the Spanish culture. The easiest way to do this is to book a self-drive holiday and arm yourself with a detailed map of Spain and travel to places that you have only thought or heard of. It is fantastic to kick back in the summer sunshine and enjoy the sights of the Spanish scenery.
There are some warnings to be heeded while driving in Spain as they have very strict laws on drinking and driving, it is better to be safe than sorry and never have a drink of alcohol if you are to continue driving in the day. Speed laws are also enforced strictly and speed guns are often used by the Spanish police. Seat belts must be warn at all times in both the front and the back of the vehicle.
Self-drive holidays are affordable and flexible. They allow you to choose your own route and make unscheduled stops. They are amazing experience and allow you to pick and choose which part of the country you want to visit next. If you do not want to drive all the way to Spain then Car hire is the next best thing. This gives you the opportunity to hire a car that suits your needs, without the hassle. As the Spanish drive on the right hand side of the road so it is far easier to have a right hand drive car from the hire company than struggle with a left hand drive one from the UK. A hired car also gives you the flexibility to pick up a car at one point and drop it off at another station, meaning that you do not have any repeat journeys and you can see more of the glorious countryside.
Driving around Spain it is easy to navigate to some of the more popular areas such as Alicante or Valencia. You could travel through the mountains or towards the beach, you could choose a final destination such as Costa Blanca and using your GPS system navigate to all the points of interest between the pick up point of your hire car and your final destination, Then when you arrive you can book into your luxury hotel and enjoy the beautiful sunshine and the rest of your holiday.
Choosing which car hire company best suits your needs is easy as there are many ways that you can Compare car rental in Spain. You can surf the internet before leaving the UK and make sure that the car you desire is available and affordable. You could leave it until you reach Spain as there are many car hire stations at the airport or at the Channel Tunnel crossing. Either way you will enjoy visiting all the different destinations in Spain and have a great holiday.